The Benefits of Beeswax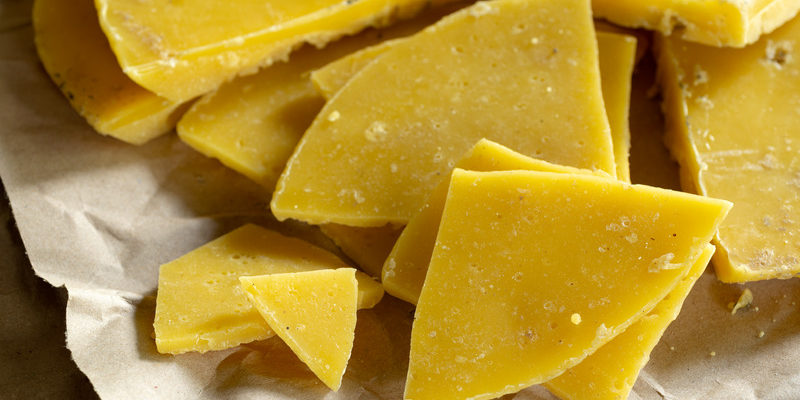 Pure New Zealand Beeswax has a warm, sweet, indescribably pleasant aroma that just makes you want to smile and close your eyes in enjoyment. And then inhale again! It is absolutely delicious.
My love of the smell of beeswax goes full circle as to how Anoint started. On a whim I purchased a 'wheel' of beeswax (from a cheesemaker who also kept bees) from the Matakana market north of Auckland. At that point I really had no idea what I was going to use the beeswax for but knew I had purchased something quite special and was madly in love with it.
I kept that wheel of beeswax like a prized possession for a few months encouraging friends and family to have a smell of it and admire its beauty when they were visiting. In hindsight they probably thought I was slightly mad.
About six months later (after obsessively researching its many incredible properties) I was finally brave enough to use some of my precious beeswax as part of a test recipe for a solid moisturiser. At that point a hammer and chisel were required but that's a story for another day!
Beeswax is my absolute favourite ingredient and is included in the base for our Lotion Bars (Solid Moisturiser) and the key ingredient in our Beeswax Lip Balme.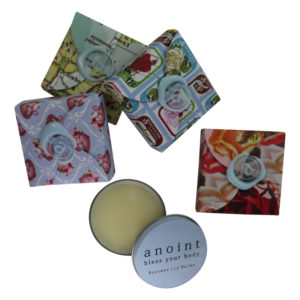 What is Beeswax?
Beeswax is a natural wax produced by Honey Bees and is the building block of a hive. It comes from glands on the underside of their abdomens and is used to create honeycomb to store gathered nectar.
Why is Beeswax Yellow?
Pure beeswax is white in colour but most people will be more familiar with yellow coloured beeswax. The colour is due to natural staining from pollen and propolis gathered when the bees are producing the beeswax. The beeswax colour will vary depending on the type of nectar source that the bees are gathering.
Why is Beeswax so beneficial in skincare?
Beeswax has many healing properties. It helps can help to form a protective barrier while also holding in moisture and reducing dryness. Beeswax is also anti-bacterial, helps to prevent dryness and contains Vitamin A which supports cell reconstruction.
Pure New Zealand Beeswax
Pure New Zealand Beeswax is world renowned for its high quality and is the only type of Beeswax we use in our formulations. It pays to do your homework here as unfortunately not all beeswax is equal. Some so called 'beeswax' can contain vegetable wax, soy wax other fillers.
Beeswax Processing
How Beeswax is processed is also critical.  The Beeswax we source comes from pure crude cappings that are gently melted over clean un-treated bore water and allowed to settle, before being micro filtered. In contrast some beeswax is chemically processed (sacrilege!) and the end result is beeswax that has an awful plastic burnt smell.
Testimonial
"I have a real issue with dry lips & have done for many years. I have lost count of all the lip balms, conditioners etc I have tried with no real improvement—UNTIL I discovered yours! It is by far the VERY best ever‼️Also great on the nail cuticles. Thank you" Jenny
Aside from use in skincare Beeswax can be used for a multitude of purposes including candles, furniture care, food wraps and crayons and more. If you are ever presented with the chance to buy some pure New Zealand beeswax I encourage you to go right ahead – you never know where it might lead you.
Erica x